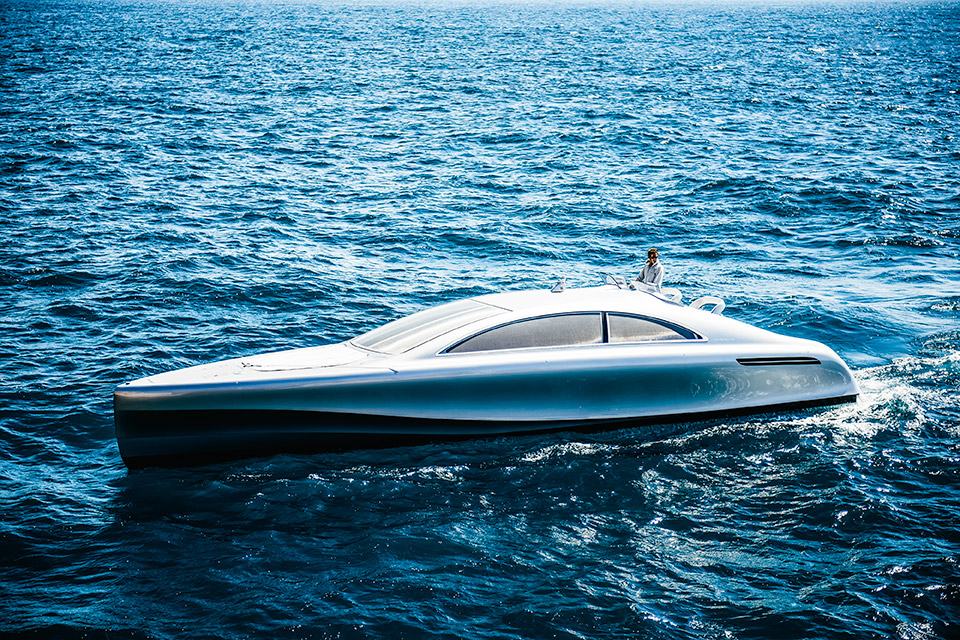 Mercedes-Benz Granturismo Arrow Yacht
, dubbed the "Silver Arrow of the Seas", takes the three-pointed star's car design lines to the water. The 46 footer maintains classic automotive proportions and a hybrid design that combines the feeling of an open boat with the benefits of a hull cabin vessel.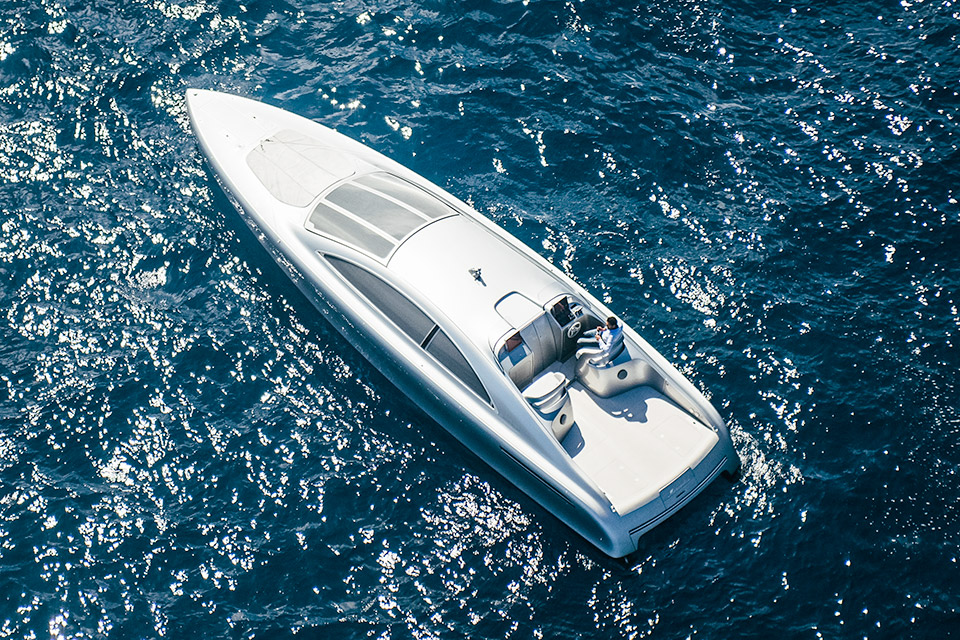 The interior accommodates up to 10 people, and is lined in eucalyptus wood, features an upscale bathroom, separate dressing room, and a host of luxury standard features like a wine "cellar", ice-making machine, high-end audio system and air conditioning. Peak performance was also a major factor with two diesel engines packing a stunning punch of 960 hp, enabling this arrow to travel at a cruising speed of 30 knots (35 mph) and a top speed over 40 (46 mph).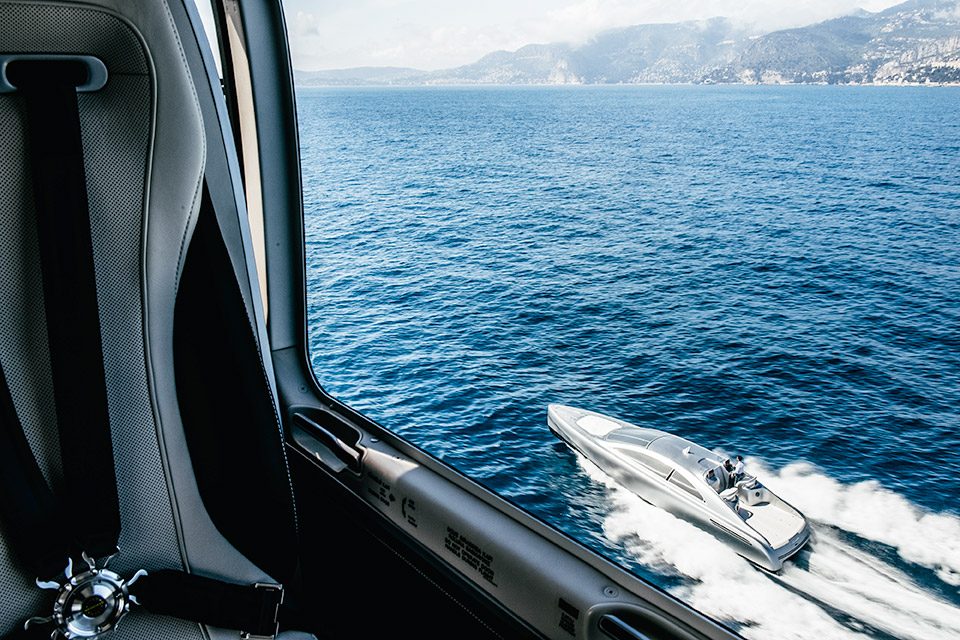 With only 10 boats constructed, or one boat per country, official pricing has yet to be announced. However, rumors say a $1.7 million price tag is to be expected.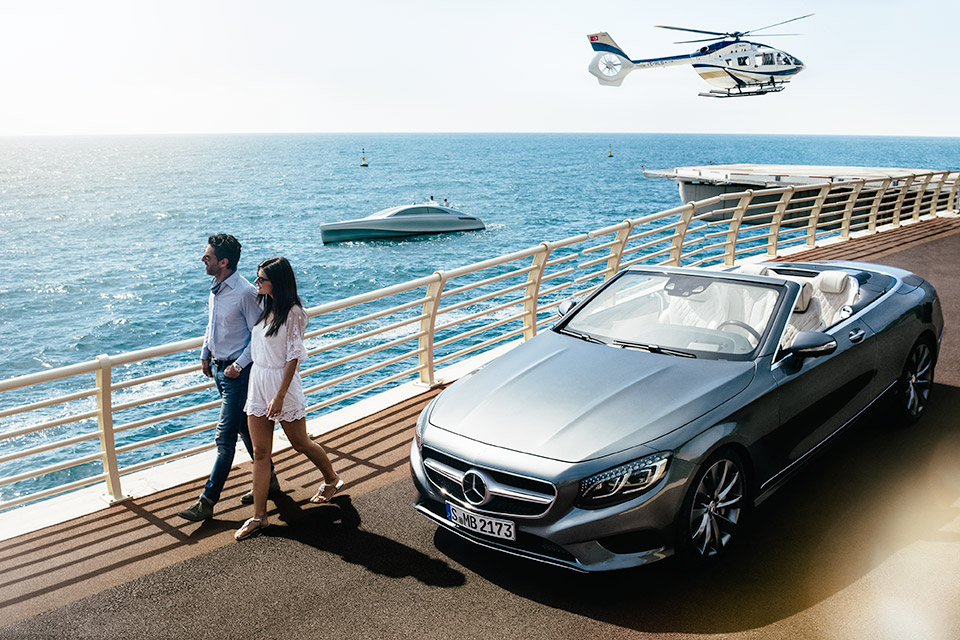 h/t: Uncrate